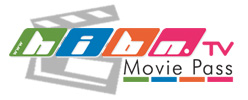 Discover the HIBN.TV MOVIE PASS on HIBN.TV!
Sign up now to HIBN.TV and you will be given the chance to win Free HIBN.TV Cinema Tickets.
The idea is simple : As an HIBN.TV MEMBER you will receive regularly newsletters about the movies that HIBN.TV and its partners present in theatres across the country and also the n° of tickets you can win if you play.
All you have to do is, every time there is a new movie, to be the first to fill in the HIBN.TV MOVIE PASS
Hurry up, Sign up now and make sure you will be the first to know next time there is an HIBN.TV MOVIE PASS to win!